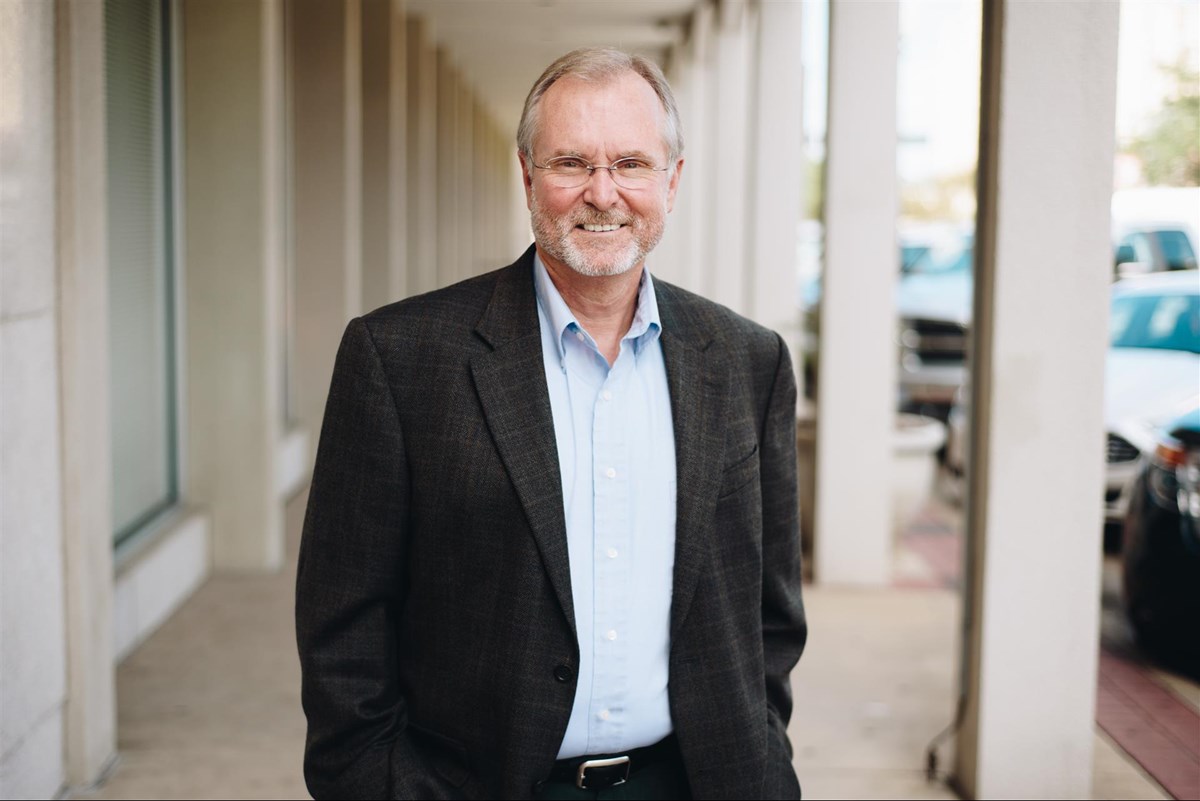 Author. Educator. Entrepreneur.
David Flint is a professor, mentor, musician, world traveler, dog walker and, as an entrepreneur, a habitual risk taker. He has been engaged in entrepreneurial activities since the early 1980s across multiple industries and is presently involved in board or leadership positions across business endeavors in software applications, real estate, and insurance. David serves on the boards of several not-for-profit organizations with both domestic and international activities and is passionate about helping businesses, entrepreneurs, and individuals succeed. Toward that end, David developed the V-REEL Framework to help organizations and individuals think beyond value and create sound strategy for business and for life.
David currently serves as a clinical professor at Mays Business School at Texas A&M University where he teaches strategic management. He is also a consultant, public speaker, and author of Think Beyond Value: Building Strategy to Win.
About "Think Beyond Value"
Whether considering a start-up, facing a pivot, or simply trying to clarify your strategic thinking, Think Beyond Value offers a simple process to move from an idea to a well-reasoned and prioritized action plan. Using lessons learned from the likes of IBM, Blockbuster, and Uber, Dr. David Flint presents his V-REEL Framework for strategy development, providing simple terminology, straightforward process, and accessible tools that will foster communication, unite teams, and shape a company culture driven to create value.
Flint's V-REEL Framework guides the individual strategist and entire teams through considerations of value and rareness in the marketplace, prompting focus on the factors likely to erode potential value creation, as well as necessary enablers of a sustainable business. For the entrepreneur, Think Beyond Value offers a litmus test for evaluating the next big idea. For executives, it offers a common language around which entire teams can discuss and shape sound, value-creating strategy. Everyone wants to win in the marketplace. Flint challenges your thinking so you can sharpen plans, focus on the right aspects of your business, and achieve real competitive advantage in the marketplace.
Audiences
Entrepreneurs
Business executives
Not-for-profit executives
Individuals planning career
What readers are saying
"WOW! I have watched this concept grow from a seed to fruition. This book clearly fills a need. David says that the book is designed "to help you make sense of the various perspectives, tools, and concepts about strategy." And it does exactly that. I have introduced V-REEL to entrepreneurship students and they immediately saw its value. This book will be invaluable in business school classes, to consultants, to entrepreneurs and executives, and to all who strive to make sense of the complex competitive environments of today's businesses. In addition, the book is easy to read … and it is a MUST READ!"
Dr. David D. Van Fleet, Professor and Honors Faculty, Morrison School of Agribusiness, W. P. Carey School of Business, Arizona State University
"Dr. Flint presents a strategic approach that is truly the most clear and concise framework I have ever read. In talking strategic planning, simple and impactful aren't the words typically top-of-mind, but Think Beyond Value presents a framework that is both easy to grasp and powerful. If you are ready to make a difference in your organization, this is a must read!"
Christine M. Hollinden, CPSM, Principal, Hollinden | marketers + strategists
"Dr. Flint modestly describes his V-REEL strategy tool as a 'simple, navigable framework that brings the pieces together.' His approach is simple, indeed, but it is also powerful. Think Beyond Value will help you create solutions and refine new ideas into something that will actually work in the marketplace. Simplicity in strategy. Finally!"
Dr. Ricardo Thierry-Aguilera, President and Member of the Board, Mexico's National College of Industrial Engineers and Graduate Adviser for Project, Logistics and Industrial Engineering Programs at Technológico de Monterrey
Story ideas
With so many businesses failing every year, what can entrepreneurs do to improve their odds?
Getting back to the basics of value creation, the often-lost fuel of a market economy
Resolve to think better in 2018: A simple approach to strategic thinking
Critical thinking skills are among the rarest and sought after by employers. A simple approach to better thinking so you can win at work and at life
Interview questions
What made you want to write about strategy development? (< 1 min)
What is the biggest problem that results in bad strategy? (2 mins)
Tell me about V-REEL? What does it stand for? (< 3 mins)
How is V-REEL different than existing strategy tools? (2 mins)
In the book you talk about tangible vs. intangible resources and capabilities. What is that about and why does it matter? (< 3 mins)
You like to say "The world is a dynamic place and things change." How will your book

 

Think Beyond Value

 

help organizations in this dynamic world you talk so much about? (2 mins)
What are some of the outcomes one might expect from reading

 

Think Beyond Value? (2 min)
Who should read

 

Think Beyond Value? (1 min)
How might executives in existing businesses use the V-REEL Framework? (< 3 mins)
When is the best time to employ the V-REEL Framework? (2 mins)
In the

 

Think Beyond Value

 

you talk about Distinctive Competencies. Tell us what you mean by that term? (< 3 mins)
The notion of erosion that you present in the V-REEL framework seems pretty intuitive but tell us how you apply it when forming business strategy. (< 3 mins)
What are some examples of Eroding Factors commonly seen in the business world? (< 3 mins)
What are enabling factors and why should we pay attention to them? (3 mins)
Longevity is certainly a goal of virtually all businesses. Why did you feel it was so important to include this idea in the V-REEL Framework? (2 mins)
If executives could only take away one thing from your book about leading their companies, what would that be? (1 min)
Is the V-REEL Framework relevant outside the startup arena? (3 mins)
What is the V-REEL Challenge? (1 min)
Why would a company or individual undertake the V-REEL Challenge? (2 mins)
Why is the V-REEL Framework important now…in today's marketplace? (2 mins)